Kwame Asare Obeng, who is popularly known as A Plus has today expressed some disappointments in the US Ambassador to Ghana, Stephanie S. Sullivan.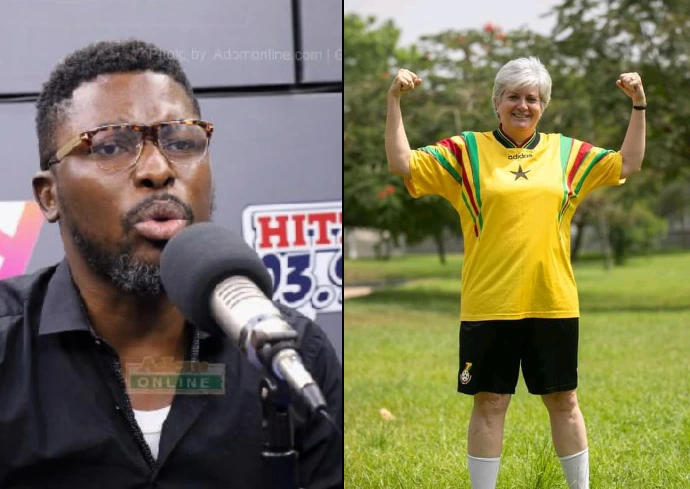 According to A Plus, Ghanaians contributed some amounts of money to one woman by name Abena Pomaa to enable her undergo a brain tumor surgery at the United States of America. According to him, Abena Pomaa successful had the required amount to for her medical bills and the US embassy gave her a visa to travel to the US.
A Plus is however disappointed in Stephanie S. Sullivan because, Abena Pomaa was allowed to travel to the US alone without any family member or any person to help her walk since her illness is currently affecting her eyes as well.
According to A Plus, the brain tumor did not only affect Abena Pomaa's brain but has also affected her eyes. He therefore urged the Ambassador to find someone to help accompany Abena Pomaa at the US.
"The Visa you issued Abena Pomaa is meaningless unless you issue a visa to someone who will accompany her to the US. She is going blind" he wrote.
A Plus also made it clear that, the US embassy is currently living below its standard as he compared this embassy to how other US Embassies are working in other countries.
A Plus made this revelation on his Facebook Page.
Click here to see the full story.
Thanks for reading.
Please follow me for more interesting articles.
Comment below your opinion on this.
Like and also share