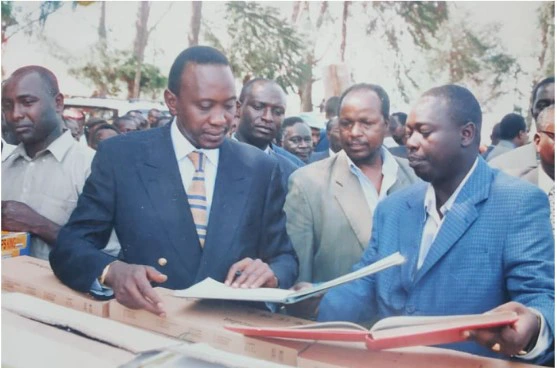 (photo courtesy~old photo of DP Gachagua and Former President Uhuru Kenyatta)
The 7 billion graft case against the now Deputy President has remained a matter of national discussion as many of his opponents believed he was not fit to lead the country in his capacity.
Dp Gachagua on the other hand maintained that the case was politically driven and went ahead to reveal that some of his 200 million Kenyan shillings had been frozen. He occasionally mentioned that his support for President Ruto irked many people including former President Uhuru Kenyatta.
A few days ago, the court granted the prosecutor three weeks to re-organize the case before giving direction. The three-week period will end on November 21, just before the case heads for trial.
However, reports from DCI officers now claim that DP Gachagua has no case to answer. They say they were under duress to give recommendations that ensured he was charged with a criminal offense.
For instance, one DCI officer reveals that they were given a blank paper to sign, and then the blank paper miraculously transformed into an affidavit that he knew nothing about.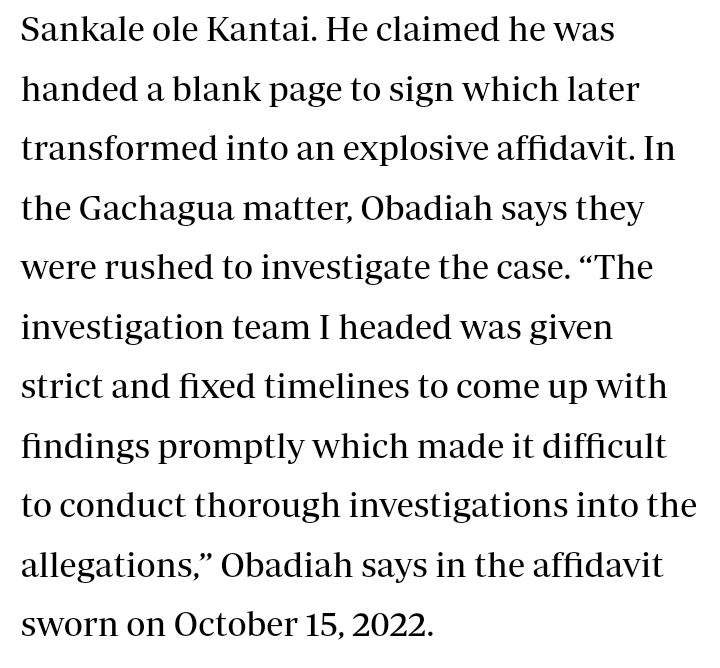 (photo courtesy)
Obadiah, another DCI officer says they were given strict timelines to come up with findings, an instruction that made a lack of thorough investigations inevitable.
Further, he mentions that his boss directed them to make recommendations against DP Gcahagua, and following the immense pressure, they just did as instructed.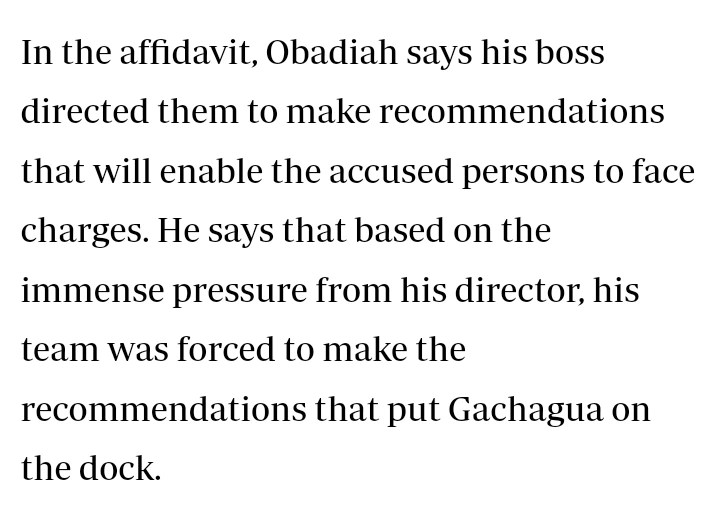 (photo courtesy)
This information was handed to the court through affidavits sworn by the DCI officers but they did not pinpoint which boss exactly directed them to do so.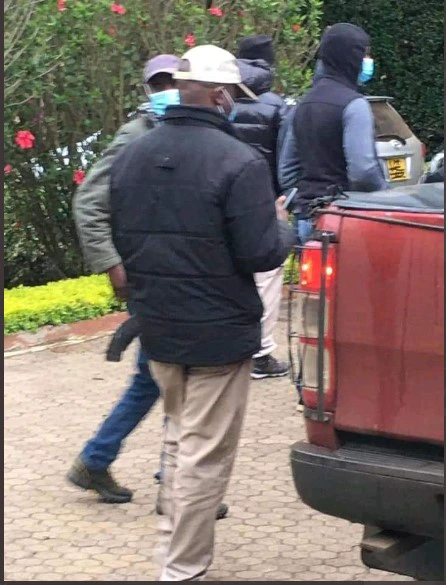 (photo courtesy)
One thing that Kenyans were made aware of is the arrest of the now DP in 2021. The DCI officers stormed his home and according to him, he was not handled with even the tiniest human decency.