For the first time since South Africa was locked down by the coronavirus in March last year, supporters will be allowed to attend the stadium in order to watch the national team when Bafana Bafana go head to head with Ethiopia at the FNB Stadium on Tuesday.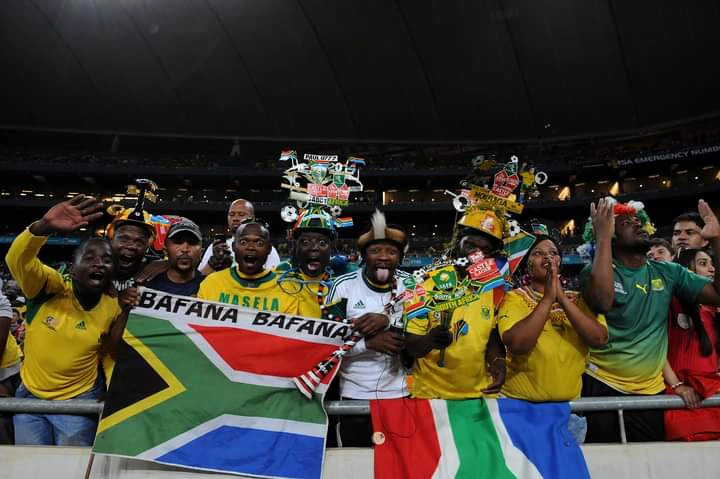 The South African Football Association had previously announced that the venue could be opened to fully vaccinated fans and confirmation has since been received that 2000 individuals will be allowed entry for the upcoming 2022 FIFA World Cup qualifier.
Tickets for the limited number of spots to watch the highly-anticipated fixture will go on sale later on Monday afternoon through an online application process that will be launched on a new website.
FNB Stadium is a 90 000 capacity stadium. 2 000 is a very small number of people for a huge stadium like FNB, 9 000 would've been better (10% of 90 000).
Capacity is 95000 and they are allowing 2000 while Political parties manifestos allows 60 000 people without being vaccinated Nonsensically statement, this is so nonsensically.
This was just a cheap and poor way of luring people to vaccinate. How can you just take 2 000 fans out of possibly million of people who are vaccinated.
And mind you the pitch capacity is 95 000. It would make sense if it was 50% or the least be 25% of the capacity. The number they are taking is a joke. SAFA should have said they'll take 2 000 fans from each province.
If they allow 2000 fans in a stadium that can accommodate more than 70Thousand fans .I wonder how many will be allowed at my voting station.
Source
https://www.kickoff.com/news/articles/south-africa-news/categories/news/sa-national-teams-1/bafana-bafana-to-welcome-2000-fans-at-fnb-stadium/706810