A nursing mother was recently rescued from the captivity of bandits in Katsina State. The rescued victim, Safiya Idi, has since narrated how she was forced to feed on leaves in captivity after she was abducted from Batsari Local Government Area (LGA).
Safiya Idi is among another set of 20 kidnapped victims from Katoge village in Batsari LGA, Katsina State, who have regained their freedom after spending close to five months in captivity.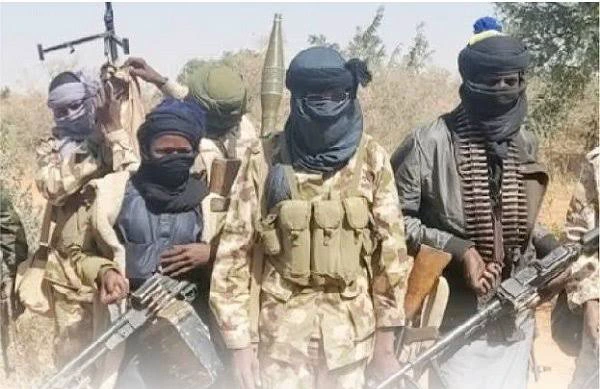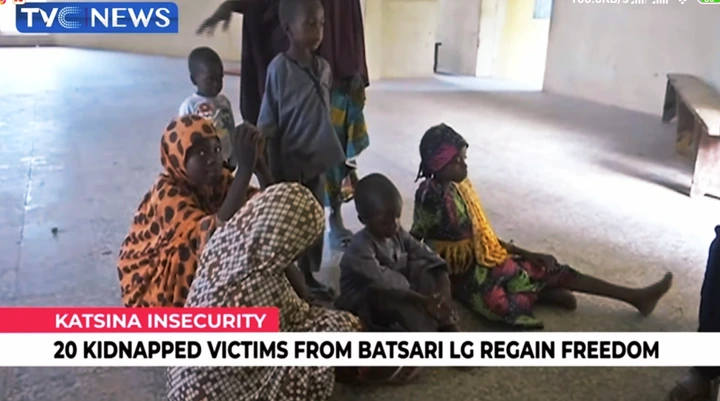 The Nigerian military continues to record more success in its renewed battle against bandits in the Northern part of the country. You may recall that banditry is an issue of concern in the country due to criminal activities carried out by the various armed groups. Bandits in the Northern part of the country have reportedly carried out killings, abduction and various attacks.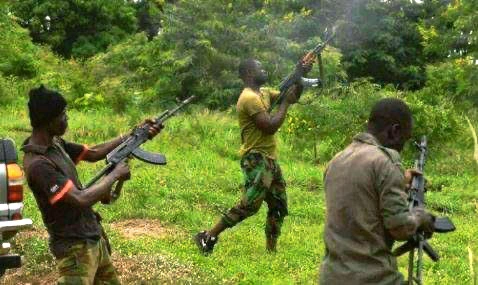 Speaking during her interview with TVC News, Safiya said, "I was five months pregnant when bandits kidnapped us. We here kept in the bush by our abductors until we were recently rescued. Initially, the bandits fed us with food and water, but they stopped doing so after a month. We were eventually forced to feed on leaves to survive, but two among us could not cope with the maltreatment, and they died."
It was learned that Safiya recently gave birth in captivity. She and other victims were reportedly rescued during an air raid on their location. Most of the victims are expected to undergo medical checks before they are reunited with their families.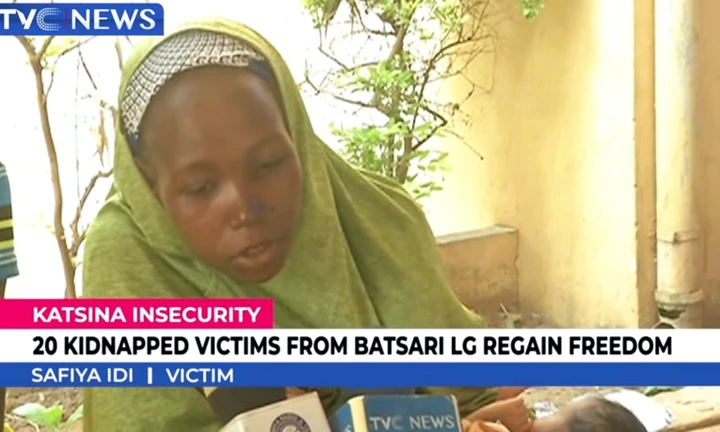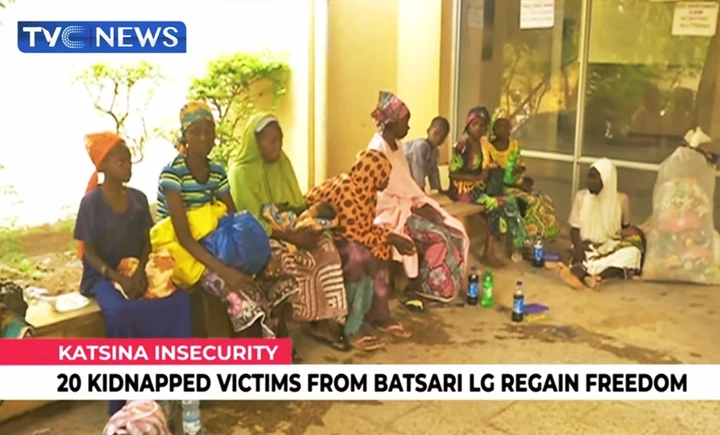 Click here to watch the interview.