The picture of an unusual and gigantic cow is making rounds on social media platforms. In the pictures, this cow can be seen standing firmly between two men. It looks like these men are not from South Africa, they look like they are from China.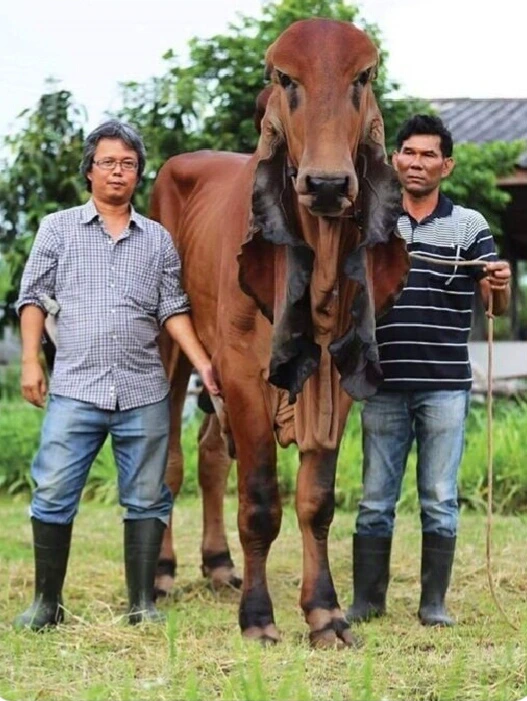 People really can't get enough of this gigantic cow. Going through the comment it was clear that it was the first time for all people in the comment section seeing such a huge, and tall cow. Some people were seemingly so in love with the dangling ears of this cow, its ears are so unique, and many people were finding them so cute "Inkomo (a cow) said an influencer who found this cow interesting.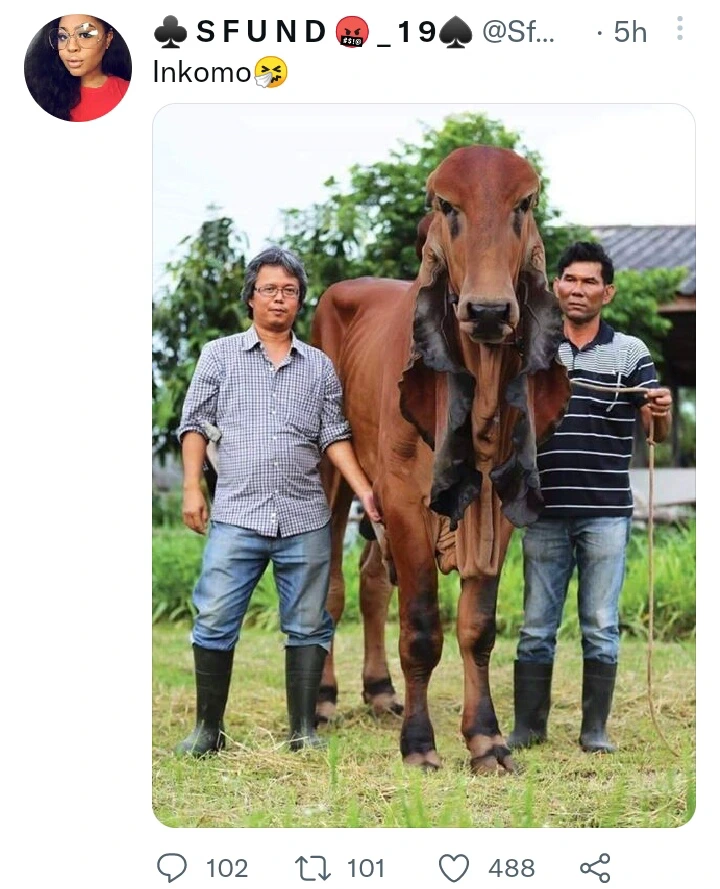 People hopped into the comment section to share how they feel about this cow. Some people were more interested in this cow's ears "The ears" said a curious Twitter user. "inkomo Yangempela (This cow is a real deal)" said another Twitter user. Some Twitter users were wondering how much is this cow "He used the Powerball money to buy this thing" jokingly said a Twitter user.