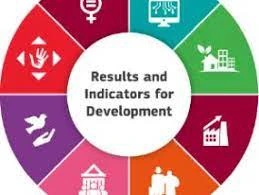 Since the beginning of the year 2021, there has been a growing concern of the changing nature of security threats facing individuals, communities and the country at large. With intensifying economic, political, cultural and military/police operations in the country, the state has not benefited from the fruits of a secured society rather, there is now a heightened increase in internal crime. Each day, the country is saddled with armed robberies, killings and homicide, road accidents, kidnapping, drug trade and treats of terrorism.
It is important to identify the challenges these threats pose to national and global governance/security, human rights and ethics, criminality and regionalism. Officialdom needs to build on established expertise in the fields of politics, police-civilian relations, global and human security, peace and reconciliation strategies in prioritizing internal security using development as the mechanism to achieve greater results.
These crimes can be described as the worst human development outcomes associated with our democratic governance. They deprive people of their human rights and freedoms. Impacts on individual victims, who often suffer physical and emotional abuse, rape, threats against self and family, and even death and undermines the health, safety, and security of even all nations.
Providing adequate security and development have been treated as separate policy areas. Development programmes do not focus on the fight against crime in the country, and policies to tackle crime tend not to promote human development. National efforts to combat crime have focused mainly on criminalization of offenders with limited number of measures to protect and assist victims. Little attention has been given to the relationship between development policy and crime. Anti-crime policies are dominated by prevention, protection and prosecution, which are policies primarily on short-term interventions.
To succeed in the provision of adequate security, there is the need to set out to answer a range of questions summarized under the following headlines:
1. Research and data on crime - What are the strengths and weaknesses of recent research on crime? How reliable are current data sources in helping us to understand the linkages between crime and development? "Why development is relevant in the fight against crime?' Answering this question could help address the consequences of the range of crime in the country.
2. Conceptual Framework for Studying the Linkages between Crime and Human Development: What are the cause-and-effect linkages between crime such as robbery, kidnapping, homicide and human development? To what extent are these crimes due to a lack of development? What are some of the consequences of these crimes for development?
3. Policy Responses-Towards a More Integrated and Evidence-Based Approach: How does crime and anti-crime policies impact on development and how does development policy affect crime? How to achieve greater policy coherence? How to promote more evidence-based policy making, and better link efforts to promote human development to the fight against these crimes?
Answers to these questions sets a clear path for designing long-term strategies combat crime in the country. National security strategies must prioritize development which will address problems such as unemployment, hunger, deprivation, disease, and lack of economic improvement in the lives of people.
Effective policing is one aspect of providing security and it will not succeed in the fight against crime should people and the society be deprived of development policies which is a sure way to achieving adequate security in the country.