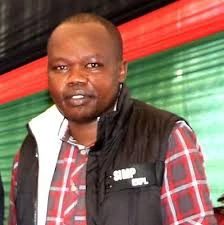 Ronoh Cornelius who is among the famous people on social media in Kenya today tweeted on his tweeter page that between 2015 and 2017 Ruto built a house worth Ksh 1.5 billion amount that his salary has deputy president can't match. He state that his salary is Ksh 1.2 million per month which translate to Ksh 14.4 million per year.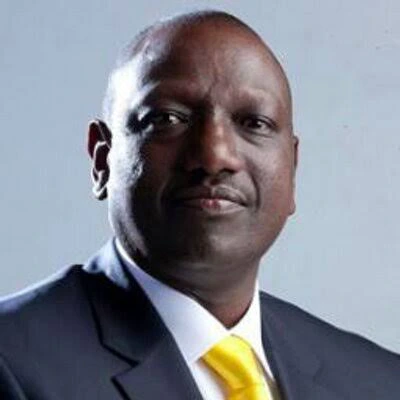 Rotich tweeted, "If you start a business with that 1 million are you not making profits as a matter of fact he started building his palace in 2015, 2 years after him being DP common sense brother."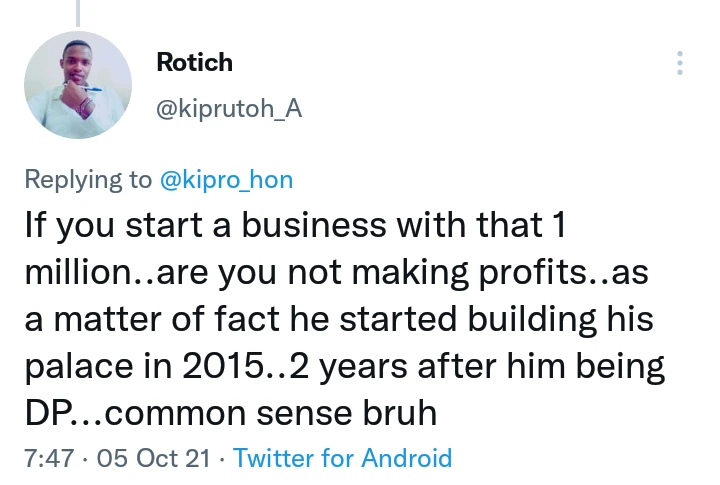 AndrueD tweeted, "Uhuru literaly owns Kenya's equivalent budget abroad. PANDORA left out Moi's family, the two families have been perennial looters."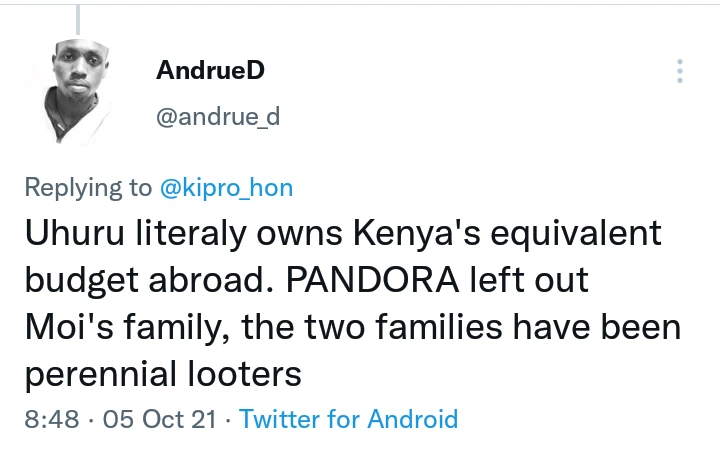 Laitoriat tweeted, "Using the same salary formula explain us how Daniel moi family owns 40000 acre ol pejeta ranch, corner house, standard group, kabarak, sachi, sunshine schools, kabarnet gardens, kabarak university among many other properties."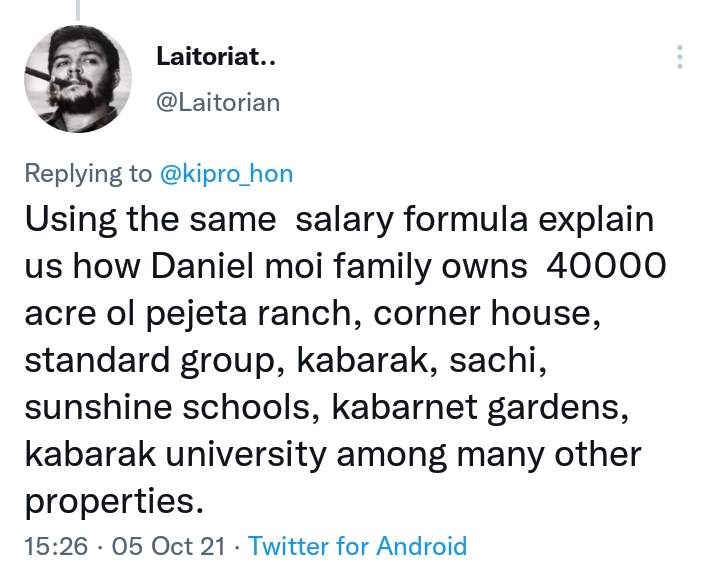 D William k tweeted, "The person in question is a business man not just a mere civil servant. There are many Kenyans who own much more than him. So your augment is so shallow and myopic."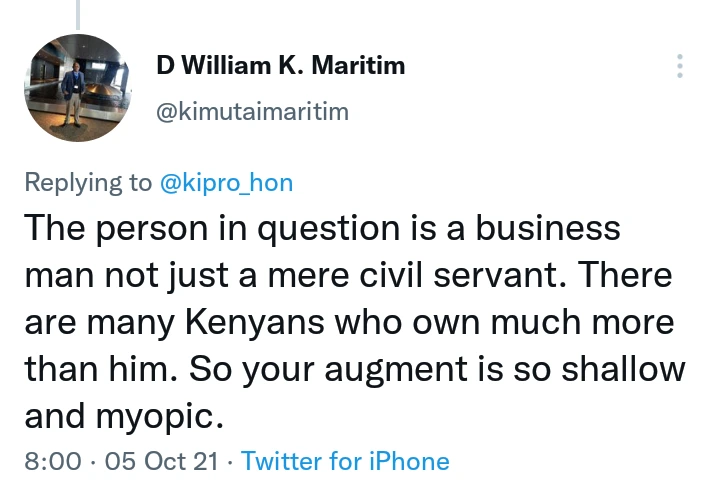 Agemate tweeted, "He is better he built himself a house unlike your boss who at his age stays at his father's bedroom."