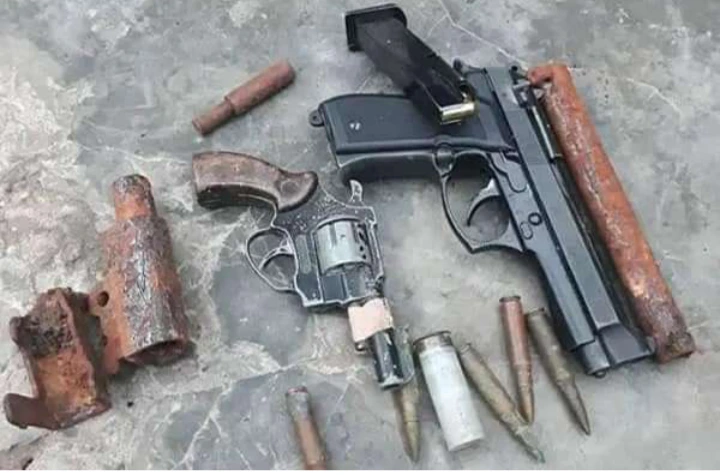 The Ghana Police Service have announced the arrest of a 65 year old man for allegedly supplying weapons to armed robbers to conduct their criminal activities.
The suspect, Bukari Salifu is said to be the one supplying weapons to armed robbers in some parts of the Country.
He was arrested over the Weekend after Police picked up intelligence about his criminal activities.
According to the Police, the suspect has been named by some suspected robbers who were arrested after they attempted to rob some motorists.
The two robbers in Police custody mention the name of the suspect as the one who supply them with weapons.
Some of the weapons he allegedly supply them include some locally manufactured guns and other weapons.
He will later be arraigned before Court after investigations by the Police.
The issue of proliferation of arms is a major problem facing the security agencies in the Country as there are so many illegal arms in the hands of Civilians, which is hampering the fight against crime in the Country.