Mr. Abdulraheed Bawa, the Chairman of Economic and Financial Crimes Commission, slumped as he was giving a speech in Aso Rock on Thursday the 16th of September,2021. He had to be helped out of the hall. The information was shared by at Naija_PR on Twitter.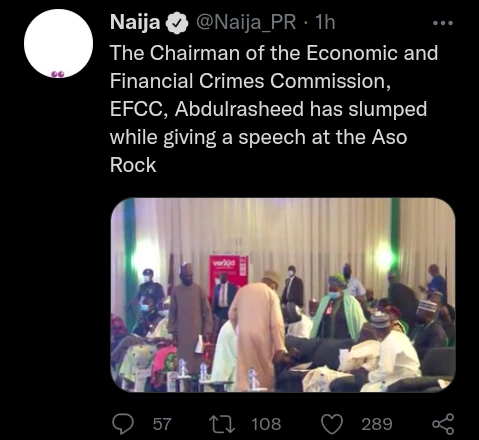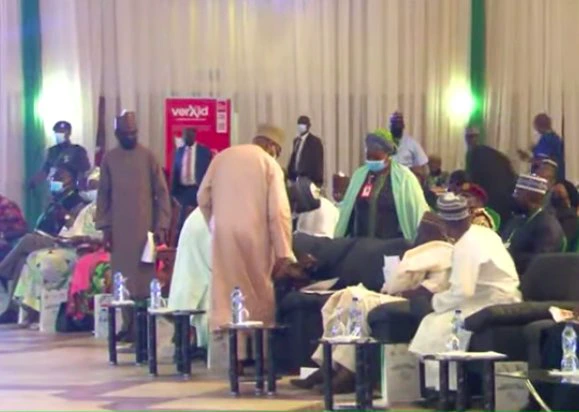 Mr Bawa was giving a speech at the National Identity Day celebration which was held at the Presidential villa. While giving his speech, he stopped talking, slumped on his and had to excused himself.
After he slumped on his chair, some dignitaries present at the event had to accompany the EFCC chairman as he was helped out of the hall. Some minutes later, news was sent back to the hall that the EFCC Chairman was feeling better.
After the news was verified and then posted on Twitter by Naija_PR, many people commented and reacted to the post. Many people said that he was passing through stress. Below are some of the replies and reactions to the post.