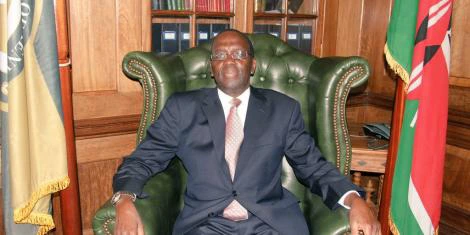 The judiciary service commission has been having tough times with the ruling government. Before his retirement, former Chief Justice honorable Willy Mutunga tried to unite the two arms of government.
After leaving the office, Doctor Willy Mutunga has been of good help to our country. He has been advising our country especially President Uhuru's government.
Today, Kabarak law school has emerged with a piece of good news to Doctor Mutunga. According to their tweet posted on their official page, they have expressed their gratitude for the appointment of Doctor Willy Mutunga.
"We are pleased to announce that Hon. Dr. Willy Mutunga, SC, EGH Mutunga, CJ Emeritus has been appointed Professor of Public Law by Kabarak Univ. Prof @WMutunga is a renowned scholar of international repute and a reform activist with a focus on democratic values and human rights"
Senior counsel Ahmednasir has welcomed the move with a lot of happiness. He has congratulated Doctor Mutunga when he said is "great"