So many Nigerians have reacted towards the story of a lady that shared her story about how she kept her virginity till her wedding night.
According to the lady that is identified as Ihechi Ebe, she took to her social media page a few days ago to share how several men insulted her for not giving her body to them when she was dating.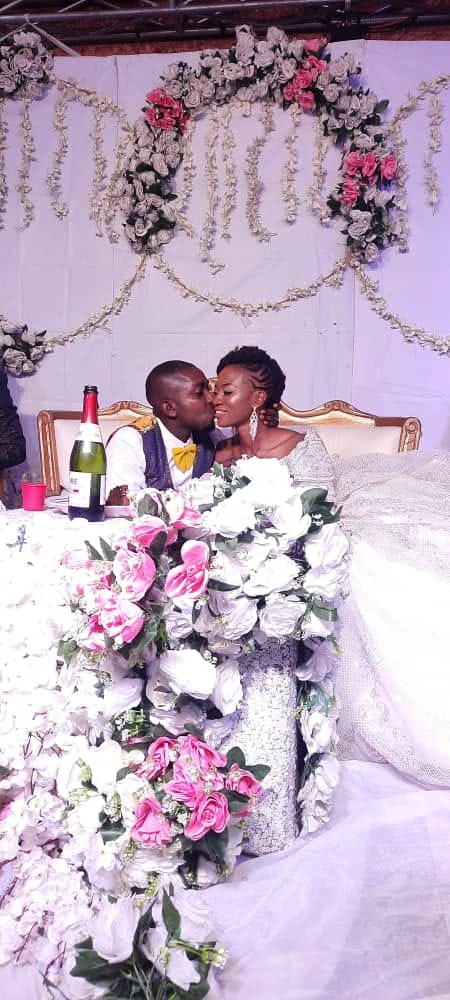 Though, the lady in question shared her story online not to intimidate or scare anyone but to show that she fulfil the vow sage made to herself.
After sharing the picture of how her bed got stained on her wedding night, so many reactions followed her actions and a whole lot of people, especially the youth, condemn her for sharing such a sensitive story online.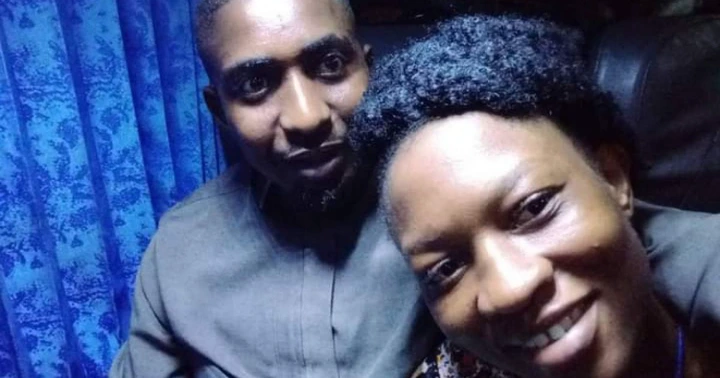 The couple || google
I felt there are more to learn from the story than attacking the innocent lady and castigating her.
The Bible also confirmed in Hebrews 13:4, that "Marriage is honourable among all, and the bed undefiled." This simple sentence illustrates that it is more honourable for everyone to abstain from s×x till wedding night because God himself instructed this. If every youth decides to take their stand, the issue of unwanted pregnancy, sexually transmitted diseases will not be heard in any way, because couples will be answerable to each other.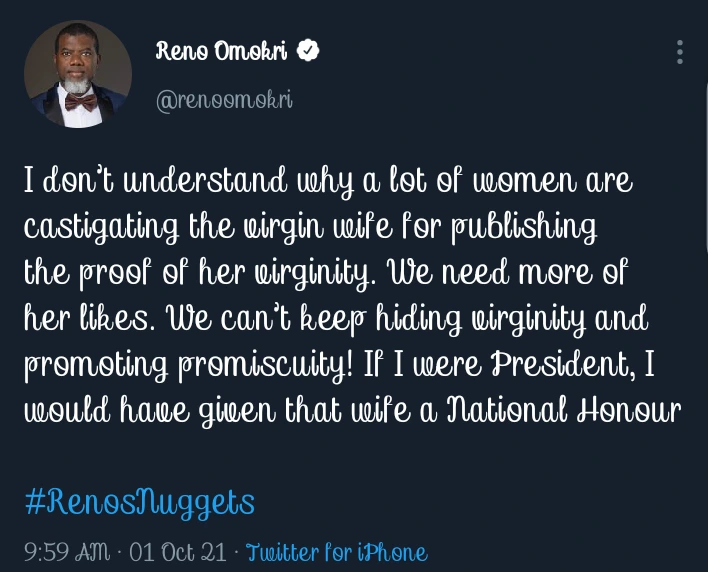 Also, it gives physical honour to the one that keeps himself or herself pure. According to one of Reno Omokri's tweets, he said: "If I were President, I would have given that wife a National Honour." Ihechi did not only receive the honour but the parents are also being celebrated too because people believe Ihechi actions were due to the upbringing she got from her parent.
Lastly, this is a challenge to every other lady, Reno Omokri also said the lady action of sharing the proof of her virginity is very justified and he implore other youth to chose their path well.
What will you say about this lady?