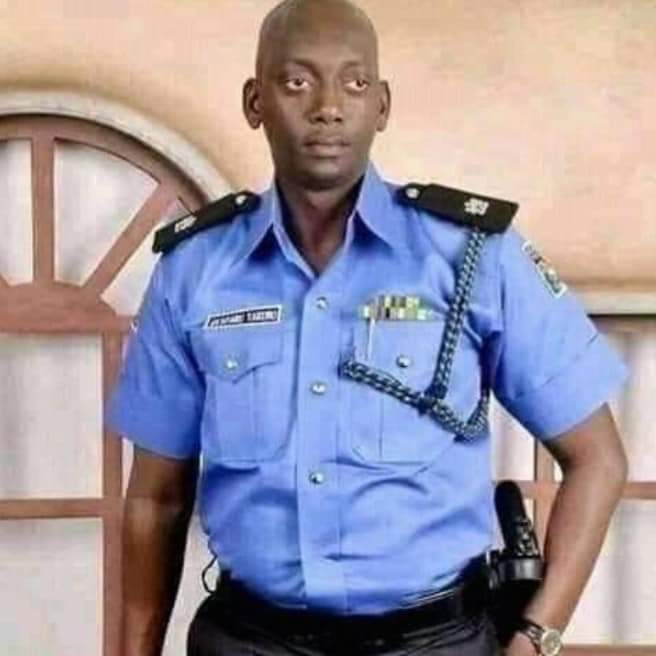 Among Bad Eggs, there are still good ones
The policeman had promised to spend his wealth to build Islam and Muslims by Gods grace, so he started by building a mosque, then a place of ablution.
See his post below
I will spend all my wealth to build Islam & Muslims In shaa Allah.
So he started with building Masjid & a place of abulution.
Contrary to opinions that Nigerian Police Officers are bad, this is a sign that there are still good Nigerian Police officers. This man deserves some accolades for his kind gesture.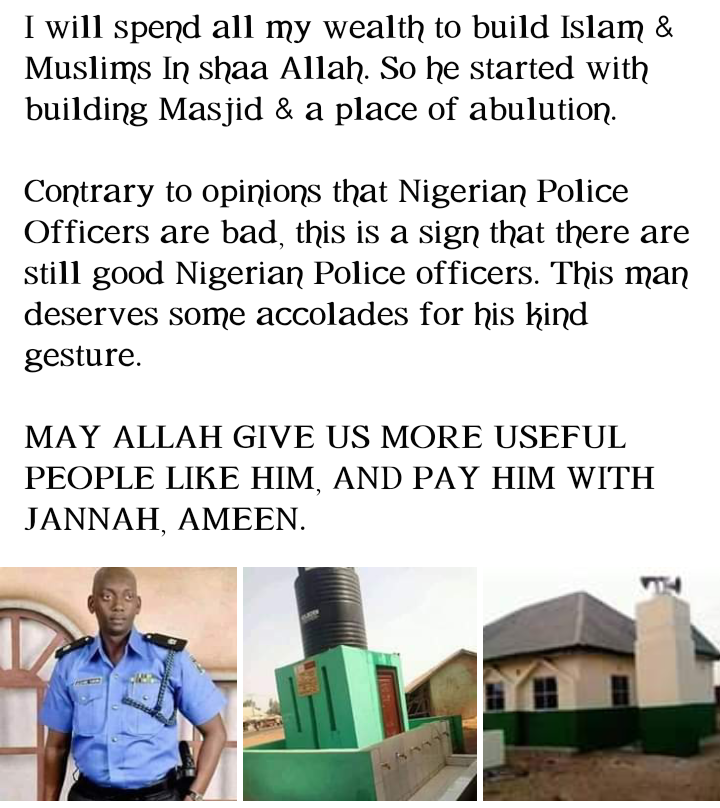 MAY ALLAH GIVE US MORE USEFUL PEOPLE LIKE HIM, AND PAY HIM WITH JANNAH, AMEEN.
Let comment "jazakumlahuhiaru" to greet the man.